Posted under:
General
Posted on: October 2, 2022
National Dental Hygiene Month Comes in October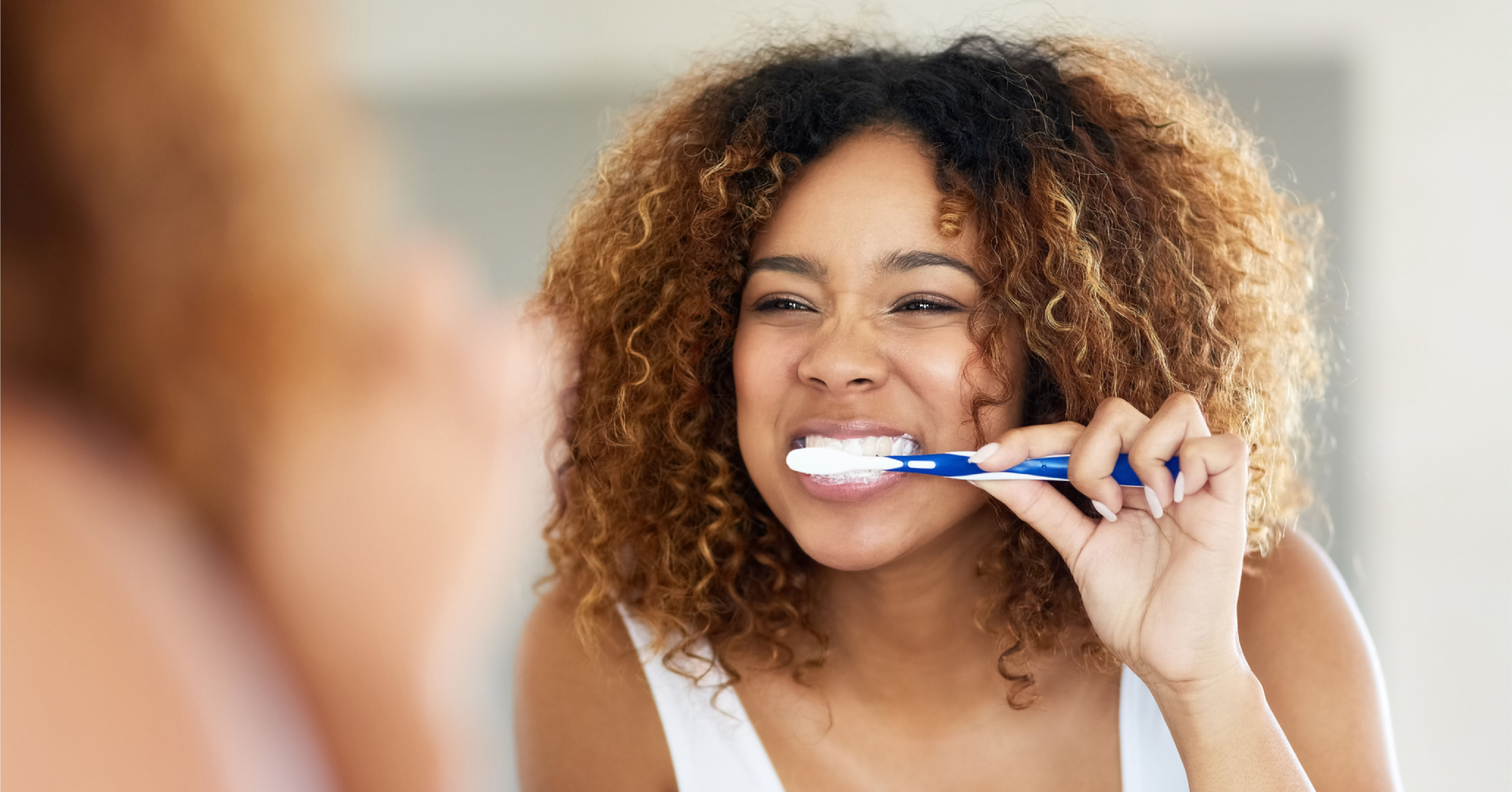 It's often hard for people to pick a favorite month of the year. For dental hygienists and dentists alike, many of them are fans of October. There are, of course, many reasons to love this month. Perhaps you're a fan of Halloween, or maybe you just really like pumpkin-flavored treats. One reason professionals in the dental industry like October, though, is because it's National Dental Hygiene Month.
During this month, dental professionals try to spread awareness about the importance of good dental hygiene. Typically, this is done by spreading tips on how you can improve your dental hygiene with better oral care techniques at home.
Now is a great time to talk a bit about improving your own dental hygiene. Below are a few tips for making your oral care routine better for your teeth and gums. Just keep in mind that self-care at home can only get you so far. Even the best daily oral hygiene still requires you to visit your local Hudson Valley dentist from time to time.
Steps to Improve Your Oral Health
What can you do to improve your oral health? It's a question that people should be asking themselves from time to time. Usually, at least one area of your dental care routine can be better. You can use the following tips to get the most out of your daily dental hygiene routine.
A Double Dose of Brushing
Since you were a child, there's a good chance that you've been told to brush your teeth twice a day. That's because brushing twice a day is one of the best things that you can do for your oral health. The best times to brush are in the morning and at night. If you have the ability to do so, also brush in the afternoon after lunch.
When you're brushing your teeth, make sure that you're taking your time. Brush for at least two minutes, and use a toothbrush that has soft bristles. These types of bristles are less likely to hurt the enamel on your teeth and your gums.
Oftentimes, people have a hard time brushing for two minutes because they simply lose track of time. One good way to keep up with the time is to invest in an electric toothbrush. Many of these toothbrushes come with built-in timers. Plus, they do a much better job cleaning and stimulating your gums than manual toothbrushes.
A Daily Dose of Flossing
If you aren't flossing every day, you've already found an area of your daily dental care routine that can be improved greatly. Flossing is just as important as brushing. That's because doing it cleans the plaque from between your teeth that brushing can't reach. If you're only brushing, then you're only doing half the job.
One question that people often have about flossing is if they should use traditional string floss or a water flosser. Believe it or not, most dentists agree that both methods are effective at cleaning between your teeth. Thus, it doesn't matter so much which type of floss you're using. What matters most is that you take the time to floss daily.
The Addition of Mouth Rinses
It's important that you brush and floss each day, but you can take your daily oral care routine even further. One of the easiest and most cost-efficient ways is to purchase mouth rinses. There are many different mouth rinses that you can choose from at your local store, and we're going to discuss the two best ones to start with.
One rinse that you should be using each day is mouthwash. The great thing about it is that it not only improves the health of your gums but also freshens your breath. As a result, mouthwash is a good rinse to use in the morning. It can kill the bad breath germs that build up in your mouth overnight.
The second rinse that you should be using is a fluoride rinse. As you can guess, this is a rinse that uses the naturally occurring mineral fluoride to strengthen your tooth enamel. Use this rinse at night before you go to bed so that it has several hours to sit on your teeth before you eat or drink something again.
A Piece of Sugar-Free Gum
Let's face it. When you eat out, you can't always get to a toothbrush to brush your teeth. If you're looking for a way to clean your teeth in a pinch, chewing a piece of sugar-free gum can help. When you chew on gum, you remove food particles that get stuck on your teeth. Also, you increase saliva production in your mouth.
Saliva helps the health of your teeth in two ways. First, it washes away food particles and bacteria that build up in your mouth. Second, it contains its own naturally occurring minerals that strengthen your teeth. Thus, saliva is a good thing in terms of having healthy teeth.
Let's Give Thanks to Dental Hygienists
October is a great time to see your Hudson Valley dentist for a checkup. While you're there, give thanks to your local dental hygienists. National Dental Hygiene Month isn't just about improving your own dental health. It's also about giving thanks to the individuals who work with you to keep your mouth healthy.
According to the American Dental Association, there are nearly 200,000 dental hygienists in the United States. You should consider yourself lucky because some of the best ones work right here in Hudson Valley. The next time you go in to get some work done, give them a big thank you for all of the hard work they do.
Schedule Your Next Cleaning or Exam
Don't wait any longer to get work done on your teeth. October is the perfect month for dental care. Even if you just go in for a cleaning, visit your Hudson Valley dentist. Give us a call today, and we can help you set up an appointment for your next visit.